Assistive Device Management: what we do
Assistive Device are rehabilitation equipment which allow patients to reacquire autonomy and freedom of movement in the home.

Since 2002, we have harnessed our expertise and the company's organisational structure to specialise in managing therapy devices contained in lists 2 and 3 of the list of National Health Care Prosthesis Fees. By request we also manage devices in list 1.

The equipment we supply is made by the best manufacturers on the market, and complies with the technical, functional and qualitative characteristics stipulated by regulations in force. In particular, it includes devices on the list of National Health Care Prosthesis Fees, in accordance with ministerial decree no. 332/99 for prosthesis assistance services.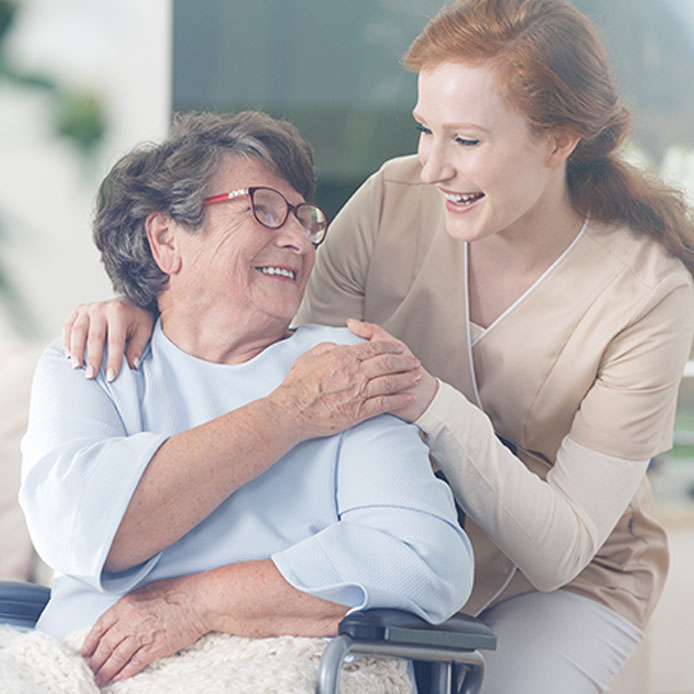 Our Turnkey Service
We deliver therapy devices to the home, as well as providing technical, maintenance, sanitising and disinfection assistance. We use online software to computerise data and manage information flows.

Benefits of the Service

We deliver devices and test them in the patient's home, taking the utmost care and adopting all the necessary precautions.

Our staff members are available to help solve any issues patients encounter, and provide scrupulous instructions for the maintenance, cleaning and proper usage to all patients, family members or healthcare workers.

We sanitise the devices directly at regular intervals. We also ensure the devices are listed in inventories, and that stocks are managed on behalf of the Healthcare Service.

Our management software allows us to satisfy any request from local health authorities in terms of accessing and/or locating data. The management software keeps track of the location of the devices, details of patients and stocks. It can be consulted online by all the organisations involved in providing the service. This allows district authorities to see stock levels in real time, along with the type of sanitised devices currently available, the type of devices undergoing repairs, the relevant costs and which devices have been given to patients. The computer system is already tested and operational in a number of local health authorities, and allows all the district authorities to be linked up online.